SMH-2P-12D Module Handler
Fast, accurate and reliable module handler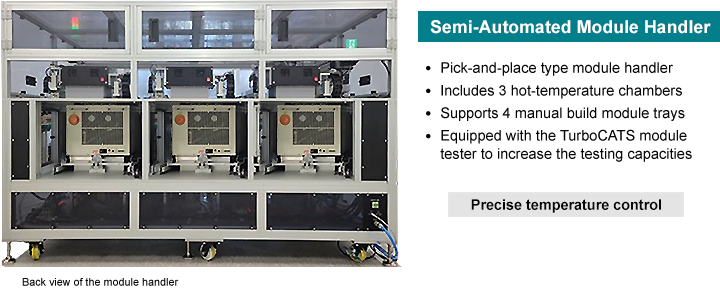 Introducing the Automated Module Handler for Mass Production
Improved productivity in high-volume manufacturing
The SMH-2P-12D is a semi-automated Pick and Place module handling system which is fully integrated with the TurboCATS module tester and intuitive software GUI. The handler enables operator-free processing after loading/ unloading and testing.
The heat chamber is equipped for high-capacity testing enviroments to minimize potential issues.
Module Tray Placement
Supports various pin counts (288, 260, 240) and IC density (x4, x8, x16)
Easy operation and easy maintenance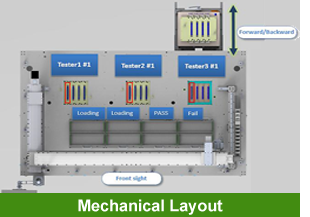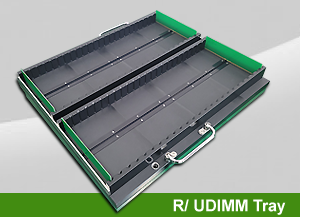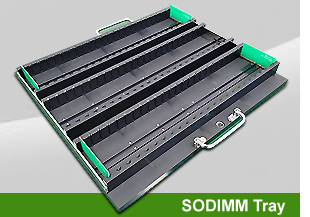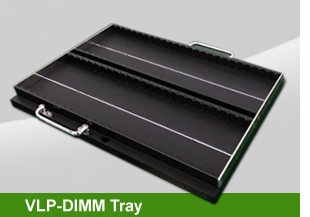 Hot-Temperature Chamber
Precise temperature control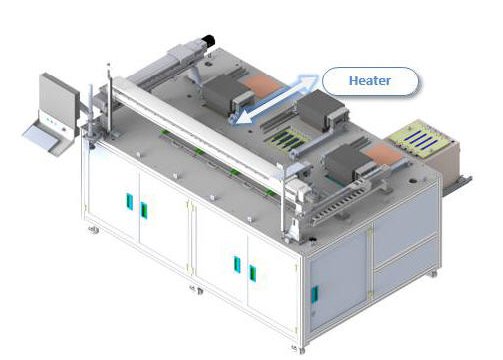 Tester Docking
Equipped with the TurboCATS tester to achieve high precise testing standard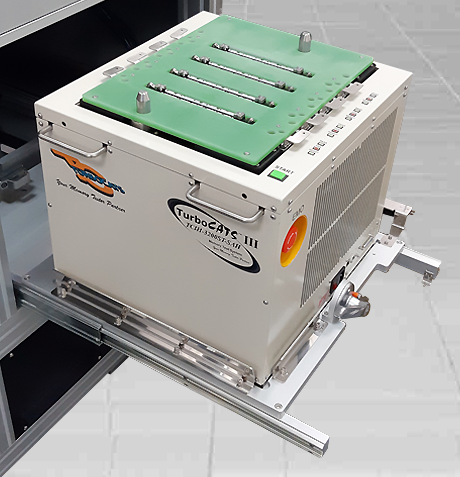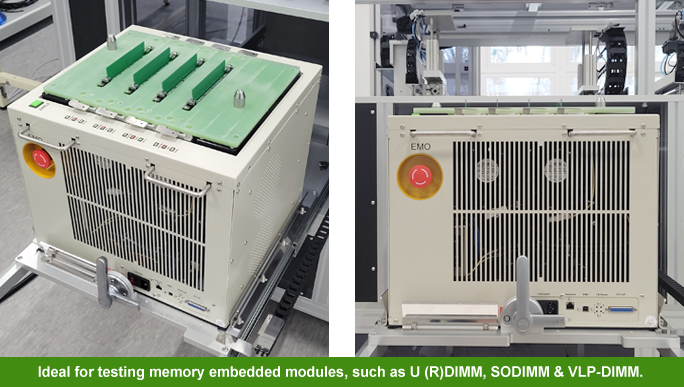 Picker
Dual set of Grippers for transfer and sorting memory modules efficiently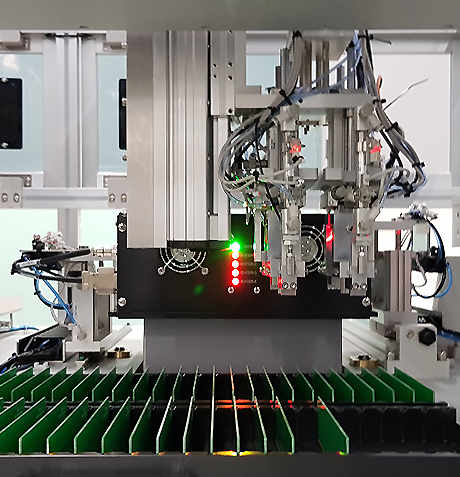 Enhanced Features
Designed for ease of operation
Designed for different types of DIMM modules: Register/ Unregistered DIMM, SODIMM, VLP-DIMM, etc
Supports various Pin Counts (288/ 260/ 240) and IC/ density (x4, x8, x16)
Integrated with the TurboCATS module tester to increase the testing capacities
Heat Chamber: Temperature range from 25 to 125°C, tolerance : +/- 3°C, rising time around 8 min
Automatic Pick & Place handling system is easy to use for high throughput mass production
Dual set of Grippers for transfer and sorting standard DIMM memory module efficiently
Offers precision Pass/ Fail Sorting and eliminate operator errors
Specifications
Item
Description
Specs
Product Model
Memory Module
Registered (R), Unregistered (U), SODIMM, LRDIMM & VLP-DIMM
Carrier
Module Tray
2R x 25 pieces ( UDIMM, RDIMM, VLP-DIMM ); 3R x 25 pieces ( SODIMM )
Manual Tray
Number of Trays
4 each ( 2 Loads, 1 Good, 1 Fail )
** Manual build trays
Robot
Pick & Place
X, Y, Z-Axis
Number of Picker
Gripper
2 Pickers: Shared pickers
Operation Time
Heat Chamber Operation
Index Time: 66 sec ( First loading )
Cycle Time: 144 sec ( Unload + Sort + Load )
[ Designed Specs ]
1. Test Time = 0 sec
2. BIN Sort = All pass only
3. Minimum test time = 99 sec
Heat Chamber
Hot Temperature Operation
Temperature Range: 25 ~ 125°C
Tolerance +/-3°C
Rising time around 8 min
Standby Temperature → 125°C: 1 min
Jam Rate
1/5,000
Dimensions (WxDxH)
Handler Dimensions
2440 mm x 1530 mm x 1765 mm
Utility
Power
220V (Single phase), 8.8KW, 40A
Air Pressure
0.5MPa, 12Φ-1 Line
Interface Protocol
Tester to Handler
TCP/IP
Handler Control
Controller
Control PC
Software Screenshots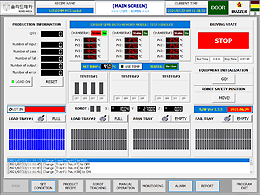 Main Operating Screen
Lot Count Report
Binning Report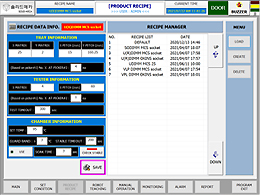 Recipe Manager
TURBOCATS, LTD. RESERVES THE RIGHT TO CHANGE PRODUCTS, INFORMATION AND SPECIFICATIONS WITHOUT NOTICE. Products and specifications discussed herein are for reference purposes only. All information discussed herein is provided on an "AS IS" basis, without warranties of any kind.